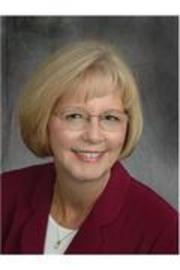 Kathy Kemp
Phone: 813-928-8219
Email: Kathy@kathysellstampa.com
Specialties: Buyer's Agent, Listing Agent, Relocation, Short-Sale Specialist
As a military spouse for 24 years I do understand the frustration and excitement of buying, selling or renting a home and all the issues that accompany each move. We lived in two foreign countries and eleven different states and each move presented its own unique challenges. My husband Tom's last assignment brought us to MacDill AFB in 2001; a place we now call home.
We have three grown children: a daughter and her husband who live In Sumter, SC with our two grandsons as well as two sons— one a Doctor in Denver and his twin brother working on his PhD right here in Tampa Bay.
A love of sports is in my west Texas blood. Depending on the season I follow the Rays, the Bucs and am an avid Lightning fan. I never miss my Texas Aggies play (class of '74)!
During Tom's military career I was an elementary school teacher and worked as a loan officer in the banking industry. Both fields led me to the compassion I have to work with people in the real estate industry.
Soon after we got here I joined Acclaim Realty Co. and have been with the company ever since. I am a member of the National Association of Realtors, Florida Association of Realtors, Tampa Realtors Association, and am fortunate enough to have been the top agent for Acclaim Realty Co. for the past several years. What I am most proud of is the Quality Service award which I have received for the last 8 years, an award voted on by my customers.
Acclaim Realty Co. has been a national and statewide leader in raising money for the Tampa Bay area Easterseals Florida, Inc. for the past twenty plus years. Our agents take a personal interest in each fundraiser and it has paid off with thousands of dollars being raised for special needs children and their families in the Tampa Bay Area..
I work hard for my clients, and would like the opportunity to help your family!
For Results that Move! Give me a call today, 813-928-8219 or email Kathy@KathySellsTampa.com .
Kathy Kemp, Realtor®️